Our Partners
The Waterton Biosphere Reserve Association works with several organizations on projects that support biodiversity conservation and sustainable communities in the region.

Waterton Lakes National Park [Parks Canada] protects and presents 505 km2 of mountain and prairie in the southern Rocky Mountains, and is the core zone of the Waterton Biosphere Reserve. No protected area of similar size in the Canadian Rocky Mountains has as much ecological diversity as Waterton. As part of the 'Crown of the Continent' ecosystem and the Waterton-Glacier International Peace Park World Heritage Site, the park is a living example of international cooperation in the protection and stewardship of ecological values.
Waterton National Park Management Plan [2010]

Environment Canada works to preserve and enhance the quality of the natural environment, conserve Canada's renewable resources, and provide weather and environmental predictions to keep Canadians informed and safe. The Department supports sound environmental decisions, works to repair the damage of the past, to collect and pass on knowledge, and work towards sustainable development.
Environment Canada provided significant funding for the biosphere reserves of Canada from 2008-2013. The Waterton Biosphere Reserve Coordination Project is supported by this funding.
Nature Conservancy of Canada is a private, non-profit organization working for the direct protection of Canada's biodiversity through the purchase, donation or placing of conservation easements on ecologically significant lands.

The Miistakis Institute is a non-profit charitable organization that undertakes and supports pure and applied research respecting the ecosystems of the Rocky Mountains and surrounding regions, and assists in the development and implementation of collaborative ecosystem management.
Carnivores and Communities Project in the Waterton Biosphere Reserve


Canadian Biosphere Reserves Association is the national non-profit organization that represents all biospheres in Canada.

Chief Mountain Landowner Information Network (CMLIN) was formed in 2005 by a group of local landowners with a desire to understand the implications of seismic work in their area. The groups mandate, then and now, is to assist area residents in obtaining good information about land use issues, and to help people find solutions.
Email
Chief Mountain Cumulative Effects Study - Booklet (pdf)
Chief Mountain Cumulative Effects Study - Results PowerPoint (pdf)
Chief Mountain Cumulative Effects Study - Executive Summary (pdf)
Chinook Area Land Users Association [CALUA] was formed in 2006 when concerned landowners in the Twin Butte area recognized the need to inform themselves about issues surrounding industrial developments on their landscape. CALUA works with residents, industries, governments and other landowner groups with an interest in this landscape and the cumulative effects of activities on it.
Drywood/Yarrow Conservation Partnership [DYCP] consists of landowners that live within the Drywood Yarrow watershed. The group formed to address watershed and other conservation issues. They host an annual riparian education day for local students and have also formed a carnivore subcommittee that is working to reduce conflicts with carnivores.
Email
Cowboys and Carnivores
DYCP Newsletter: Winter 2011 (pdf)
DYCP Presentation: Feb 2007 (pdf)
Waterton Watershed Group is composed of community members who have an interest in protecting water quality and riparian/range health. They envision a healthy, sustainable watershed that employs environmentally sound land use practices and that may be used and enjoyed by current and future generations.
Email
Blog
Video

County of Cardston aims to create a community where families want to live, enjoy the beauty of our environment and the western heritage of the area and maintain the values, integrity and respect that created Cardston County.
Alberta Fish and Wildlife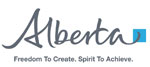 Alberta Sustainable Resource Development's core business includes protecting fish and wildlife through effective legislation, regulation and enforcement programs; assessing the status of fish and wildlife populations and managing species to ensure populations are sustained; and developing regulations and management programs for recreational hunting, trapping, outfitting-guiding, game farming and wildlife in captivity. The overall goal of Alberta Fish and Wildlife is to ensure that fish and wildlife continue to have a secure place in the future of the province.
Banner image credit - Stephen Harrington